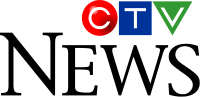 A new spat of laser pointer attacks on airplanes has prompted a reminder from Transport Canada that shining bright lights at aircrafts is both dangerous and illegal.
Over a 90-minute span [on the night of July 15th], 12 pilots, including one flying for Toronto's Porter Airlines, reported being hit by lasers as they flew over New Jersey.
Though no injuries were reported, the American Federal Aviation Administration said the event wasn't isolated.
See the CTV News clip.