Iridian specializes in providing custom filter solutions for a wide range of applications. Our in house design software, multiple fully automated coating platforms and 20 years' experience dealing with a wide range of applications allows us to optimize your filter performance and cost for your product.
Iridian applies the knowledge and unique design and process toolset gained from supporting customers in markets ranging from Telecom, to 3D cinema, and Space when designing your solution. With our wide range of in house process capabilities, including specialized high volume inspection and testing systems, environmental test facilities and Class 1000 clean room for photolithography we support our customer's product development from prototype to production volumes.
Our thin film dielectric filters are deposited using energetic sputtering, ensuring a hard durable, environmentally stable coating from the visible to the MLWIR (300nm to 10um), or evaporation for LWIR filters between 10-15um . The resulting filters also have exceptionally high transmittance levels and blocking, providing the highest signal with the lowest background for your application.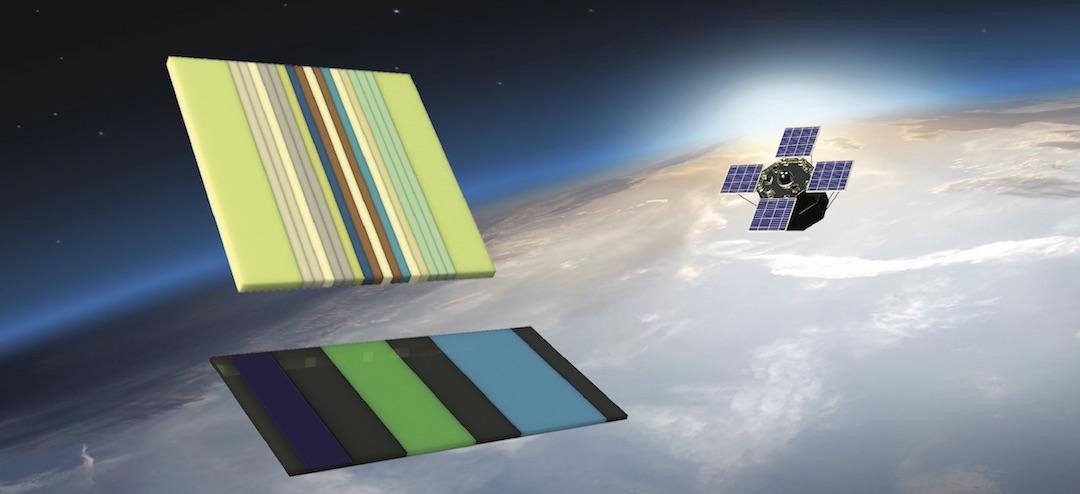 Some of our capabilities for custom solutions include:
Multizone filters ( MZF) offering spatially varying spectral performance

patterned by photolithography 

assembled from separate optical filter components (butcher-block)

Multi-band filters providing multiple bandpass or notch functionality in a single coating
Sputtered SWIR-LWIR (1.6-10 um) optical filters (ARs, beam splitters, edge and bandpass filters)
Evaporated LWIR (10-15um) optical filters (edge and bandpass and notch filters)
Coating and processing of Si, Ge  and sapphire substrates

Large area, highly uniform filters: up to 150 mm
Solid etalon filters (SEF)
Linear transmission filters (LTF)
Custom wavelength selective beam-splitter cubes/prisms
Our solutions offer:
High transmission in the bandpass region 

Accurate center wavelength control and uniformity

Low passband IL and ripple

Narrow bandpass< <1nm

Steep slopes from full transmission to full blocking

Blocking >OD6 (60dB)

Wide blocking ranges

CWL at any wavelength from the UV to the longwave IR (~300 nm to 15 µm)
Some Applications for our custom filters include: