To Our Customers,
As a manufacturer of critical goods to the supply chain Iridian Spectral Technologies is included in the list of essential businesses published by the Government of Ontario March 23, 2020 and is mandated to continue manufacturing operations during this COVID-19 pandemic period.
In order to reduce the potential impact of this health emergency, Iridian Spectral Technologies has implemented additional enhanced social distancing, hygiene and reporting protocols to minimize the risk of transmission to our employees, their families and our community. These include maintaining a minimum distance at work, hand hygiene, frequent cleaning of critical surfaces and an expanded work at home policy for those who can work remotely as well a stay at home policy for any employee who is considered at risk based on the published guidelines.
We have maintained adequate supplies of raw materials onsite and have not been notified of any significant interruption in material supply from our key suppliers. Our manufacturing capacity may be affected slightly and lead times may increase due to changes in staffing levels resulting from the risk reduction protocols described above. We are reviewing the situation daily and if there are any changes that affect our lead times and scheduled deliveries, we will update our customers of these changes immediately. We maintain our dedication to delivering your filters on time with the highest quality.
We will continue to be proactive in our response to this situation and to adhere strictly to the guidelines and directives published by our federal, provincial and local health authorities.
We extend our best wishes to all those affected by this event.
Sincerely,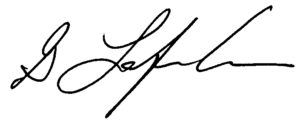 George Laframboise
President
Iridian Spectral Technologies Ltd.
Iridian Spectral Technologies Ltd (Iridian) is a diversified optical filter manufacturer that is an international leader in filter design and manufacture especially for application in the fields of fiber optic communications, optical spectroscopy, 3D entertainment, and in aerospace. Iridian is a global supplier with distributors in many countries.