Consumer and Entertainment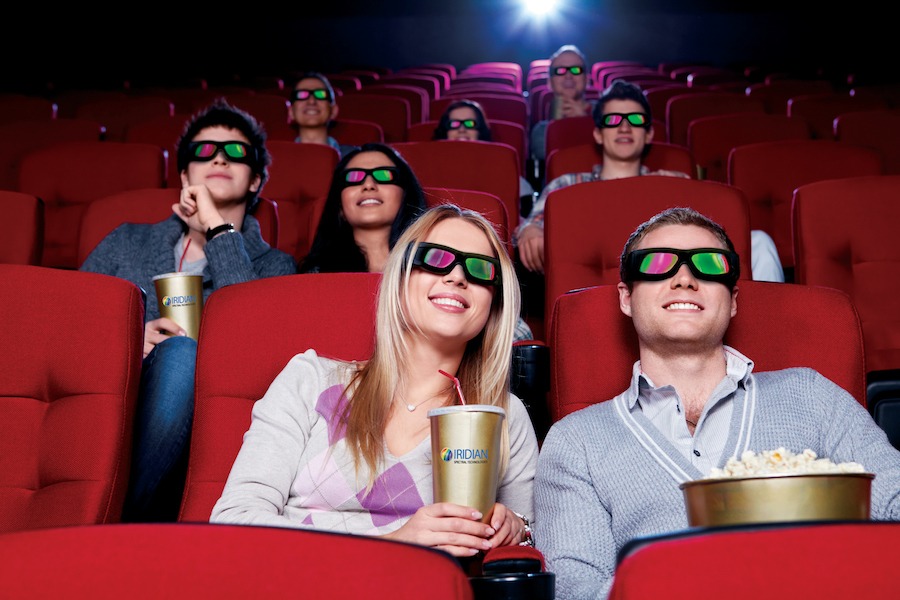 There are numerous areas where optical thin film technology is being applied to the consumer market and this is an area where the company's mass production capabilities are an asset.  Entertainment and display applications are examples of this.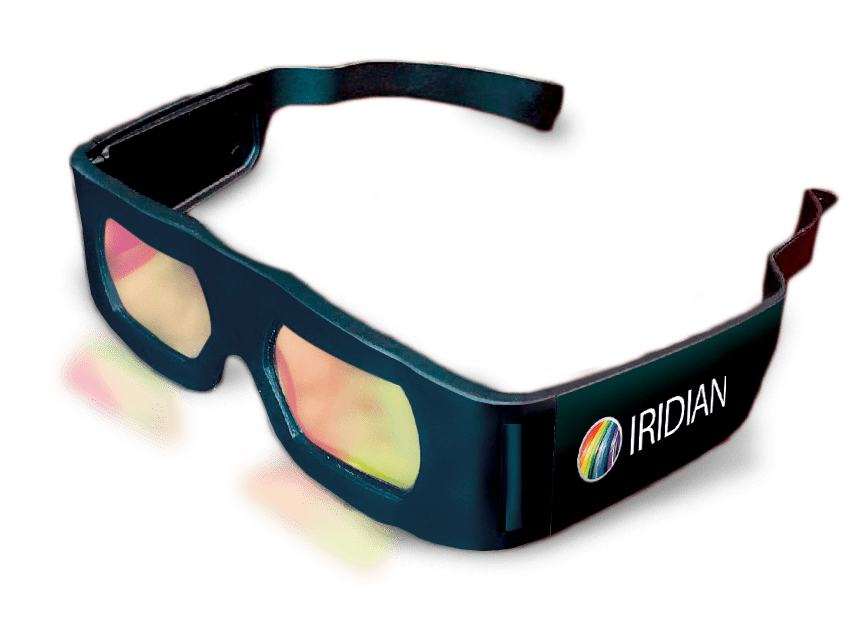 Large volumes of optical filters can be produced at very competitive prices. As an example, Iridian has produced millions of pairs of 3D glasses, at a low price, for use in 3D cinema. In addition, Iridian has also fabricated thousands of 3D filter wheels, again for use in 3D cinema.
Iridian is able to coat large areas (i.e. 150 mm x 300 mm) for display applications.
The company has extensive experience in manufacturing the following components:
3D Cinema glasses (either as lenses or full assembled in frames) and filter wheels
Coated components for displays such as polarizing or non-polarizing beam splitters
(Iridian can provide complete assemblies such as prisms if required)
Large area coatings (i.e. 150 mm x 300 mm)
Hot and cold mirrors
Color correction filters
High-volume, low-cost AR coatings (with or without 'anti-smudge' coating) for display cover glass